Gain Trust. Build Community. Boost Engagement.
Hey Coach! Are you Looking for a SIMPLE Way to Attract & Convert New Leads … AND Boost Member Engagement & Satisfaction?
Did you know … Fitness Challenges are THE Most EFFECTIVE tool to Explode your Fitness Business?!
Fitness Challenges are PROVEN to:
Stimulate & encourage members
Keep members motivated through accountability
Establish a sense of community among participants
Have you, as the coach, build credibility and gain trust with your challengers
Improve Retention Rates
Look like a ROCK-STAR coach for providing such awesome content
Lead to life-long fans & purchasing clients
All good things right?! There is so much POWER in hosting Fitness Challenges! And – we've already DONE all the work FOR YOU!!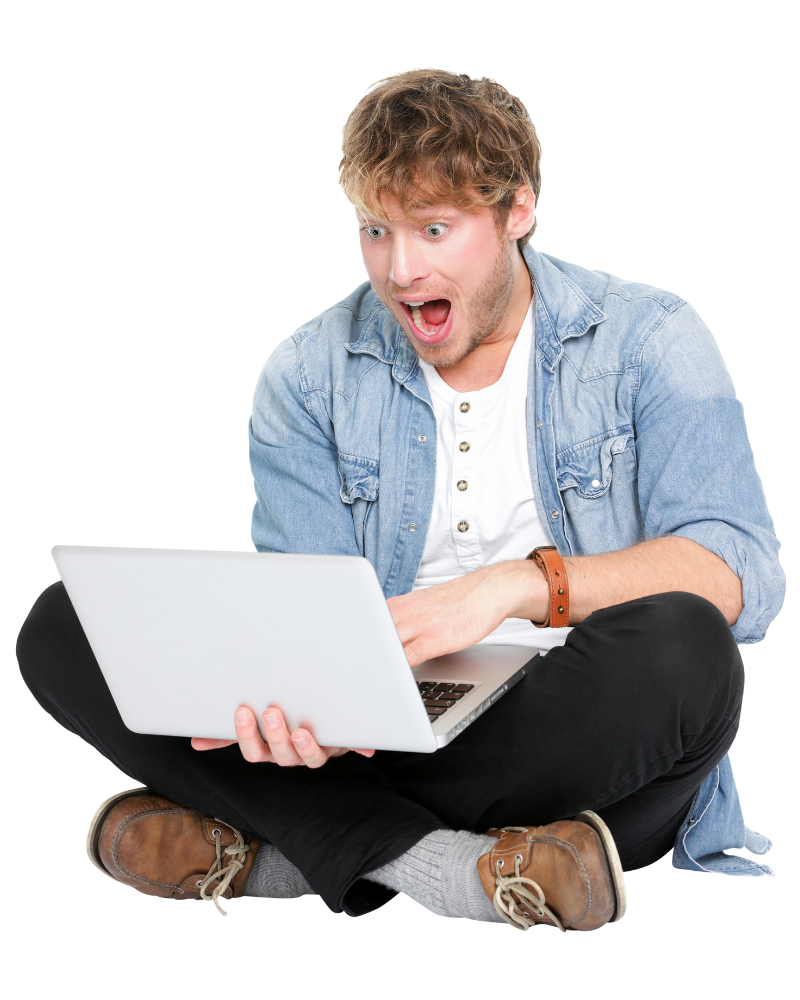 Fill your pipeline with prospects begging you for more …
Our White Lable Fitness Challenges are created to help you attract & convert high-quality leads WITHOUT you having to create anything from scratch.
Everything is DONE-FOR-YOU and ready to go.
Simply customize it, rebrand it, and explode your fitness business!
All our Fitness Challenges come with EVERYTHING you need to successfully promote AND Host your challenge. They all include …
21 day calendar of workouts
21 days of post captions, images & videos for each day
5 days of pre-challenge marketing to help you spread the word and get a buzz going!
Everything is fully editable in CANVA – use as is or make it your own. No design experience needed. It's quick & easy!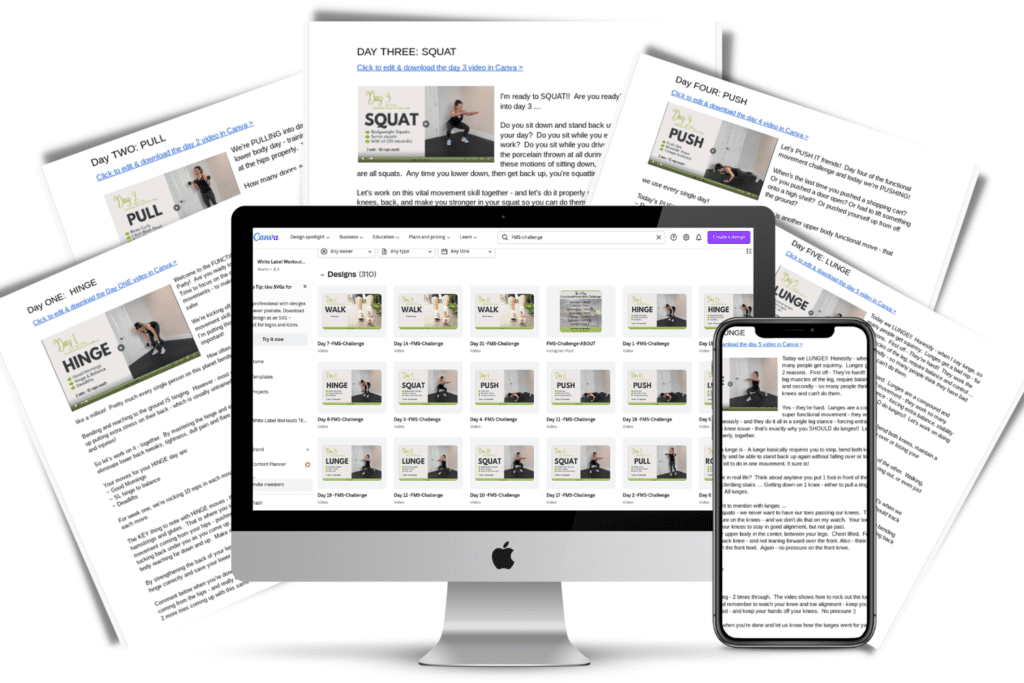 Get Started with our DONE FOR YOU Fitness Challenges … Quickly & Easily …TODAY!
Choose Your Challenge: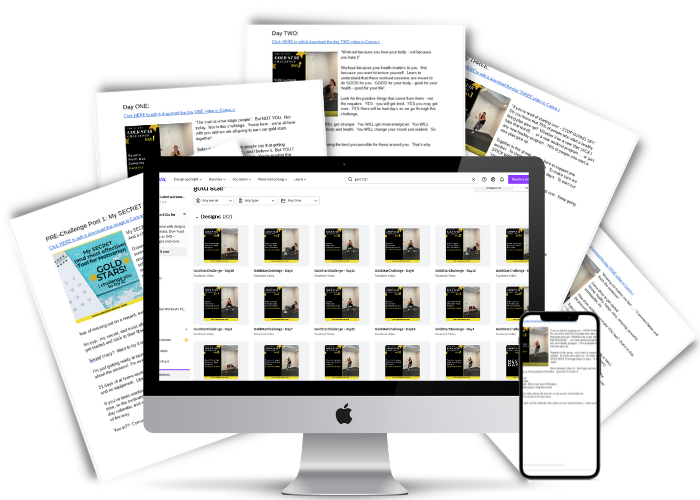 It's truly amazing what people will do to earn a GOLD STAR! This is my secret coaching weapon – challenge YOUR crew with the gold star too.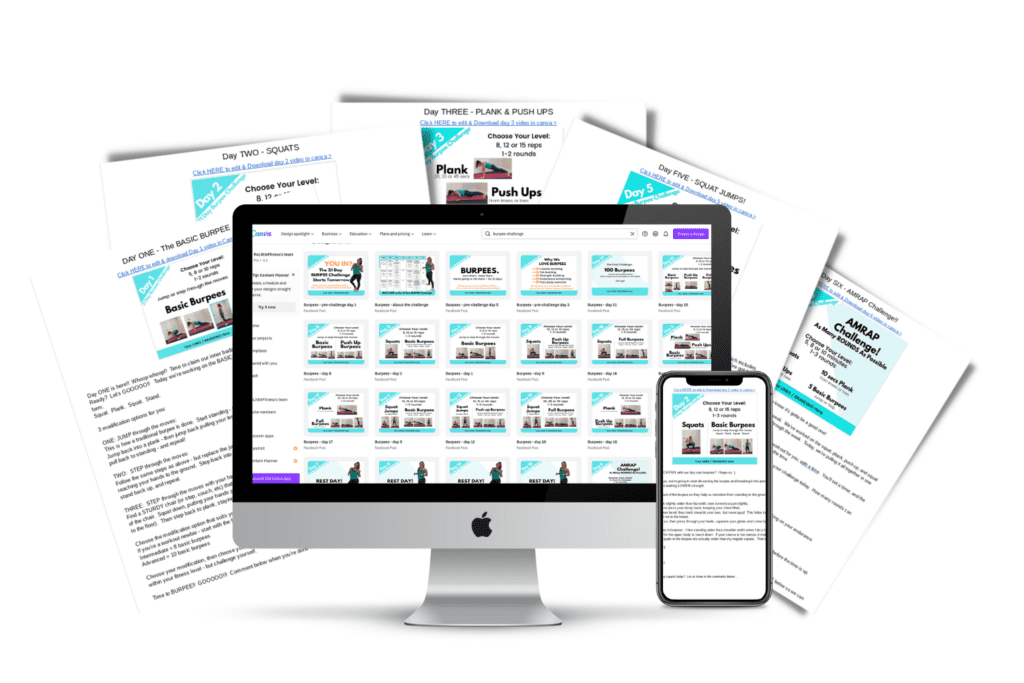 It's time to EMBRACE THE BURPEE! Over 21 days, we will prove that anyone can master burpees (and dare we say, have fun doing them?!)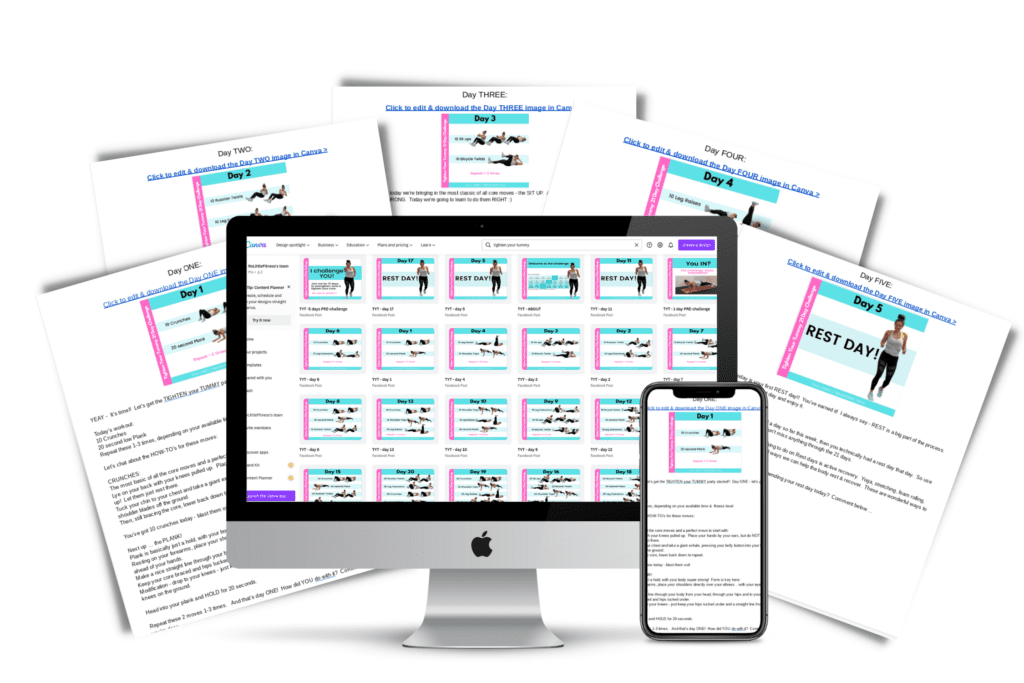 21 Days to 'Tighten the Tummy'! Core challenges are SUPER poplular! Rock your crew with this one!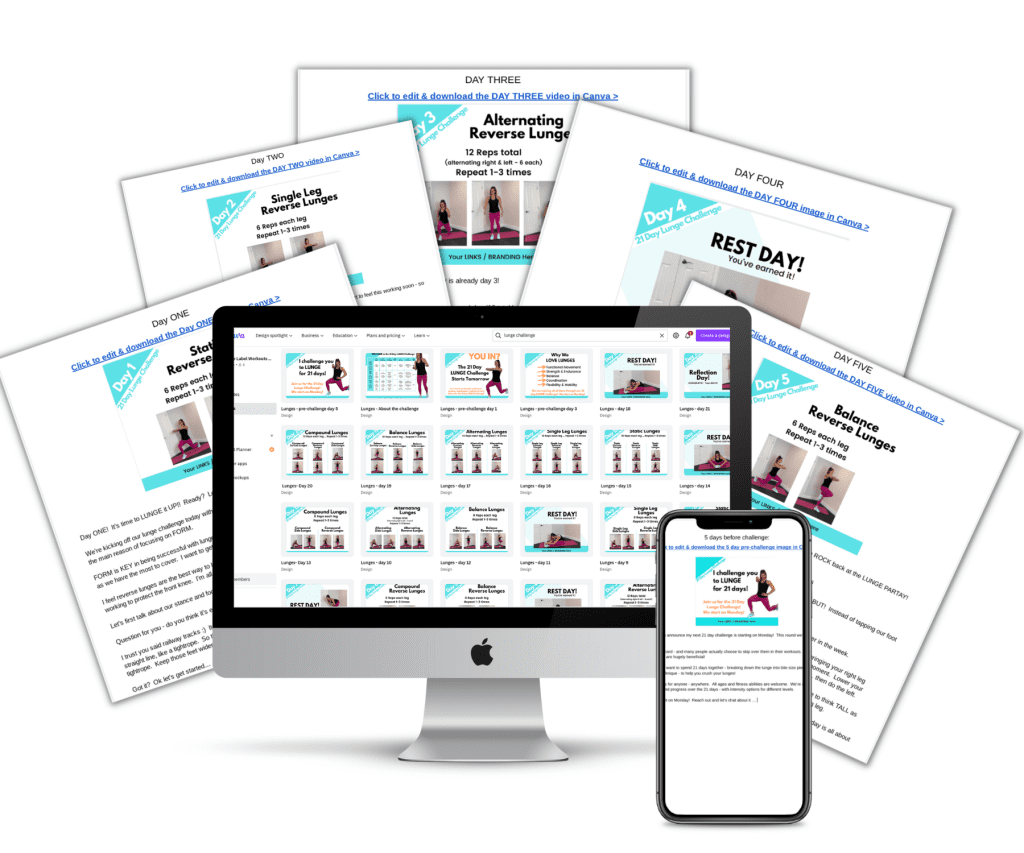 Lunges are BIG moves – working BIG muscles – and producing BIG results. But so often done incorrectly. Let's work on them – for 21 days.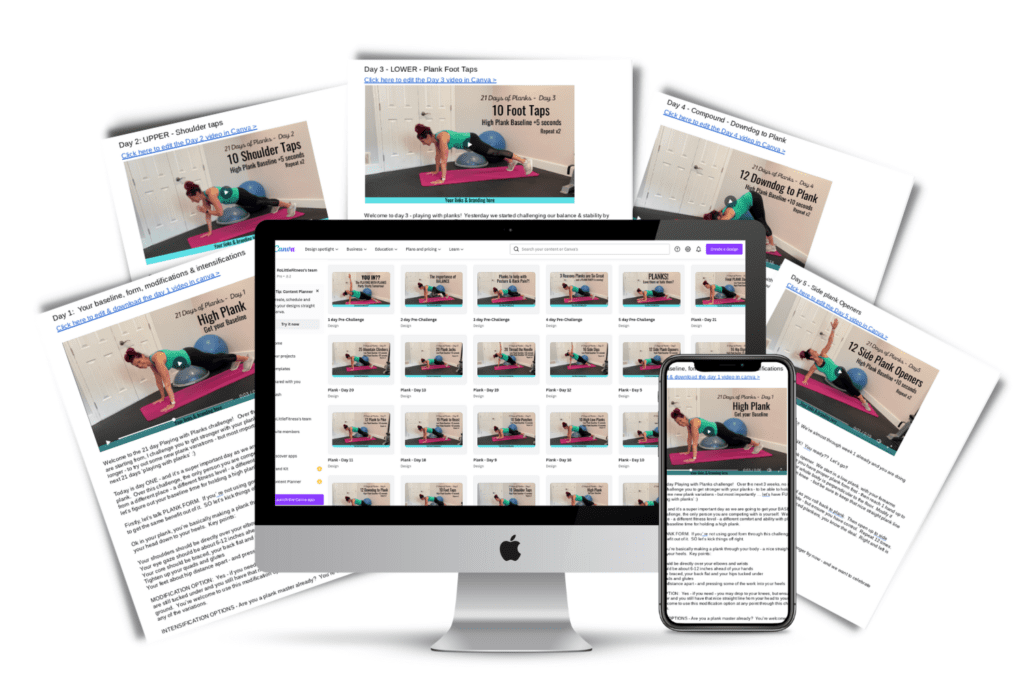 Ahhh – the PLANK. Truly the greatest exercise! Challenge your crew to improve their planks over 21 days.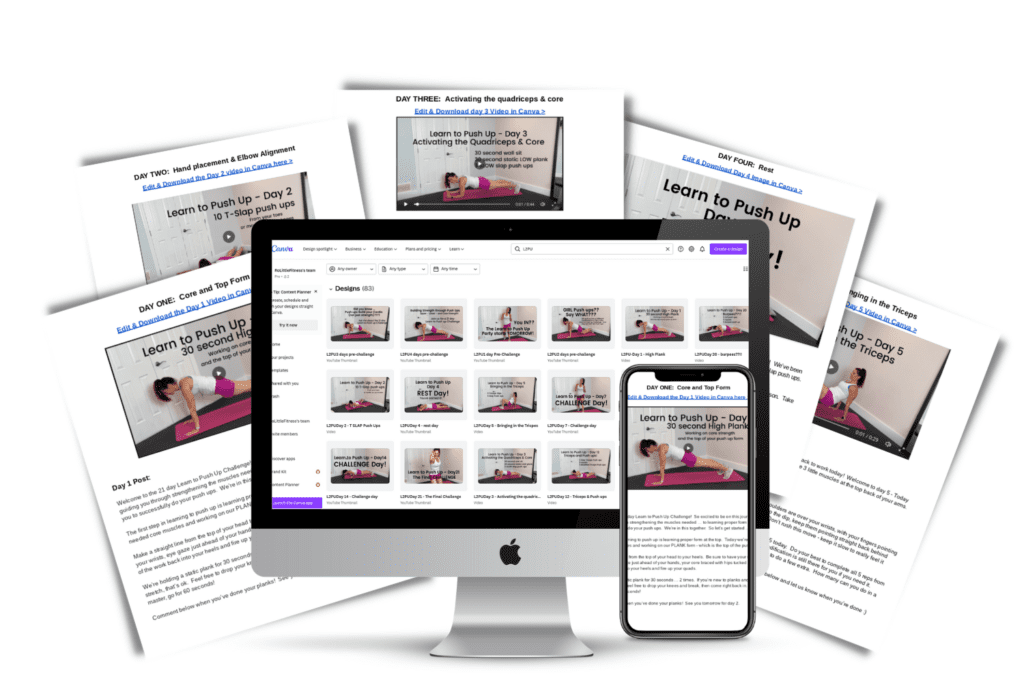 Challenge your crew to UP their PUSH UP GAME! We're breaking down the push up – step by step – and working on it each day for 21 days.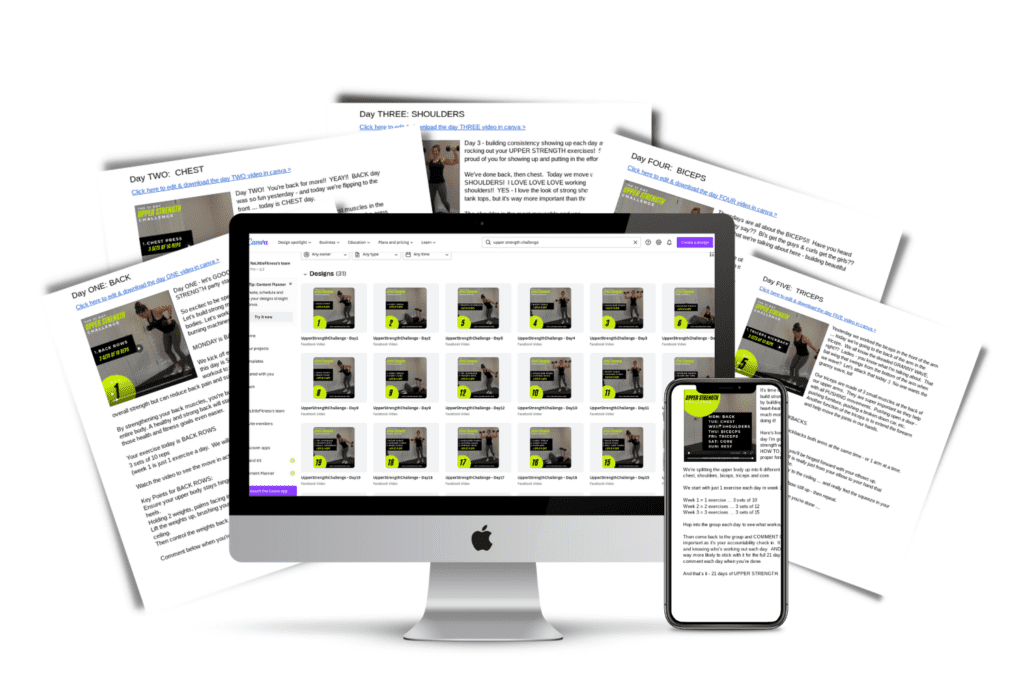 Back … Chest … Shoulders … Biceps … Triceps … Core. We're targetting it all! Challenge your crew to 21 days of upper strength building.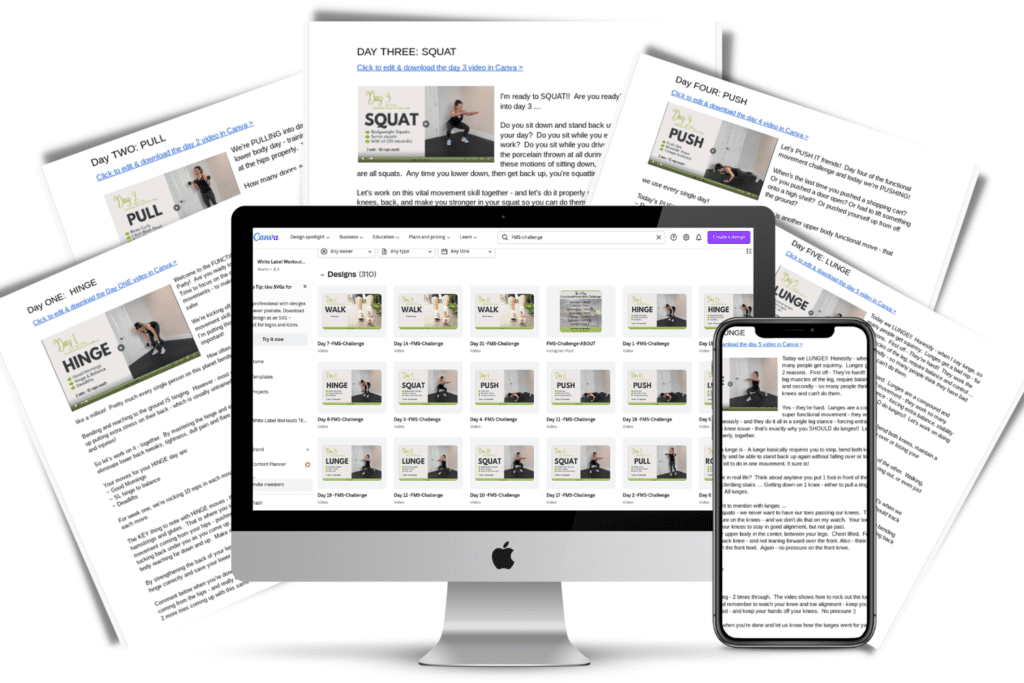 For 21 days, we're working on our 7 Functional Movement Skills … in a challenging & fun way.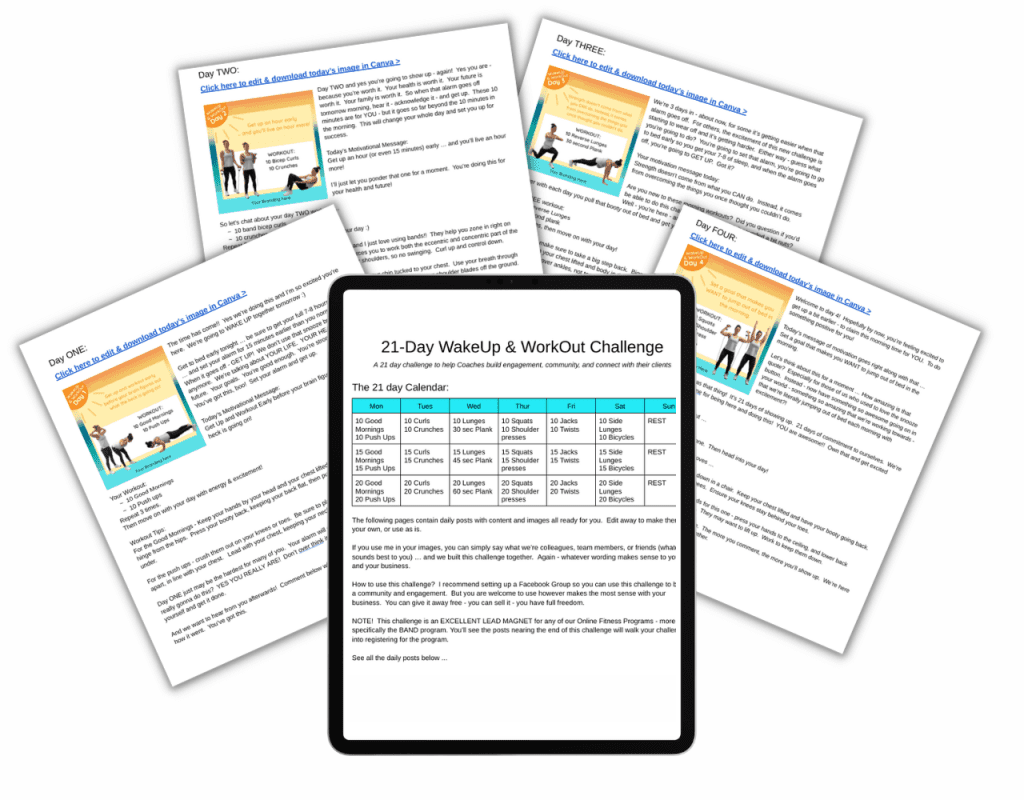 Exercise in the morning has been proven to increase energy, focus, and optimism. Let's practice and get in the habit of morning workouts for 21 days …
---
Can't Decide? Get them ALL in our BEST VALUE Fitness Business Blueprint.
The Fitness Business Blueprint is a complete package of ALL white label workout programs, done for you fitness challenges, social media content, and more!
---
Yeah we know … it's hard to build an online fitness business on your own. We feel you.
We're here to help. We've got you covered, every step of the way.
Choose what you need …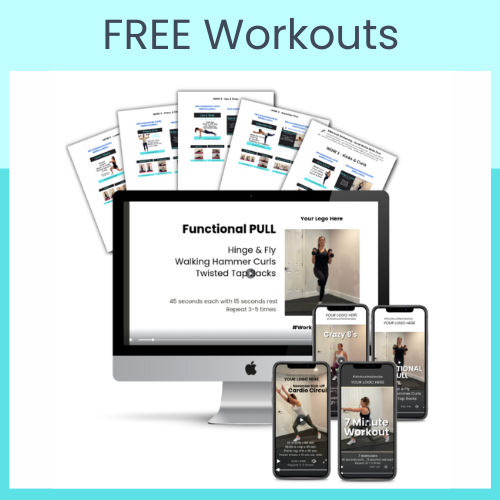 Get the White Label Workout of the Week Delivered to your Inbox
Every Sunday I blast out a new workout. I call it the WOW (Workout of the Week). It's White Label and FREE for coaches to share as their own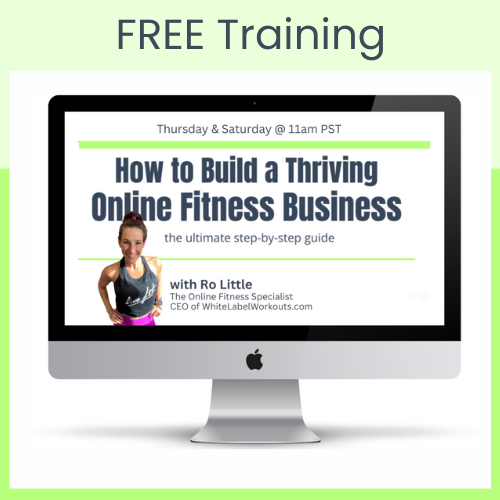 Watch the FREE Webinar: How to Build a Thriving Online Fitness Business
Join Ro, the Online Fitness Specialist, for a 90 minute deep-dive into the simple 5 step system to build a profitable online fitness business