It's truly amazing what people will do to earn a GOLD STAR! Challenge your clients with my super secret tool!
Build Trust, Engagement & Community with the 21 Day GOLD STAR Challenge. Everything you need to host this challenge is already DONE for YOU.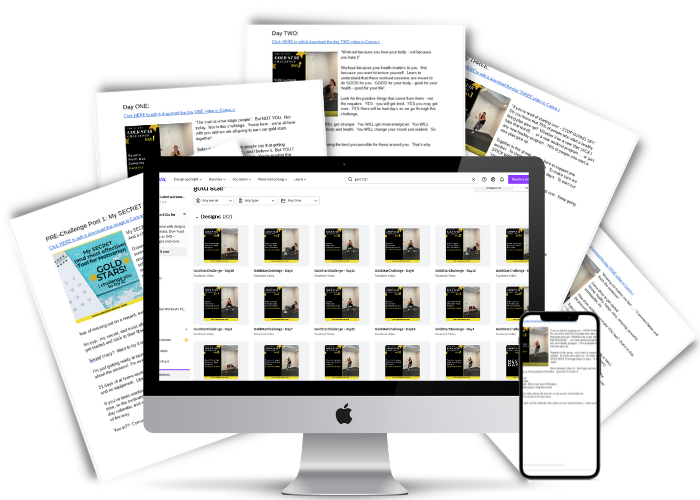 21 Day editable & printable workout calendar

21 days of posts walking you through the full challenge

21 editable workout videos

Marketing posts and images to help you build the buzz about your challenge
Here's What You'll Be Getting:
5 days of PRE-Challenge Marketing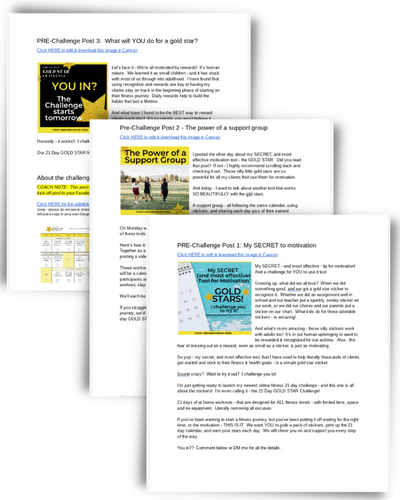 What good is hosting a challenge if no one knows about it? Use our done-for-you marketing plan, posts & images to get the word out and people registered for your challenge. It's all super easily editable, should you choose!
21 Day Calendar of Workouts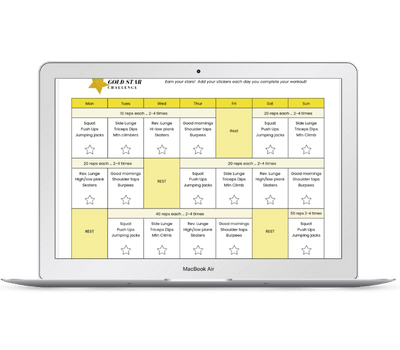 It's all planned and done for you! The calendar lists the workout of the day for quick reference. The days are laid out in a certain order for body split and progressions.
21 Days of Posts with images & videos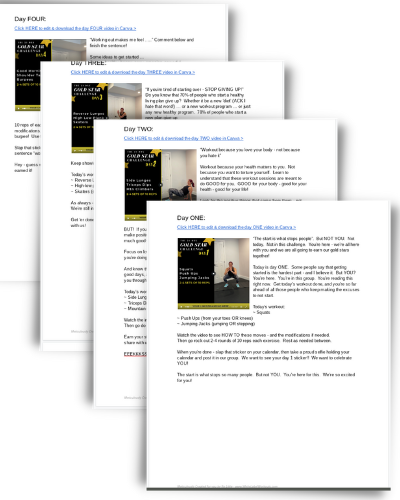 Everything you need to host this challenge is already done and included. The posts & videos are all created for maximum engagement and success. It's all editable – feel free to use as is, or make it your own.
Order NOW For a One-Time Payment of Just $197
ABOUT the 21 Day GOLD STAR Challenge:
The gold star is my secret weapon with clients!! This tool has helped literally thousands of people find the motivation & accountability to get started & build those daily healthy habits.
I am always blown away when I do these gold star challenges – they have the highest rate of people successfully completing them – and I am so excited that it's now YOUR TURN to experience the power of the gold star – and the positive effect that it can have on your client's success.
How the challenge works:
You'll be given 21 days of posts and workout videos. Each day you'll hop into a Facebook group, or your app, or where ever you're hosting the challenge and you'll copy and paste the days post. This will guide your challengers through that day's workout. Easy as that! You can even pre-program in all your posts and just sit back and enjoy the engagement.
Engagement:
That's what this challenge is all about! In each day's post, challengers are encouraged stick a sticker on their calendar when they complete the day's workout, then share their calendar with the group. This helps them commit and stay accountable, and helps to build connection and trust with you.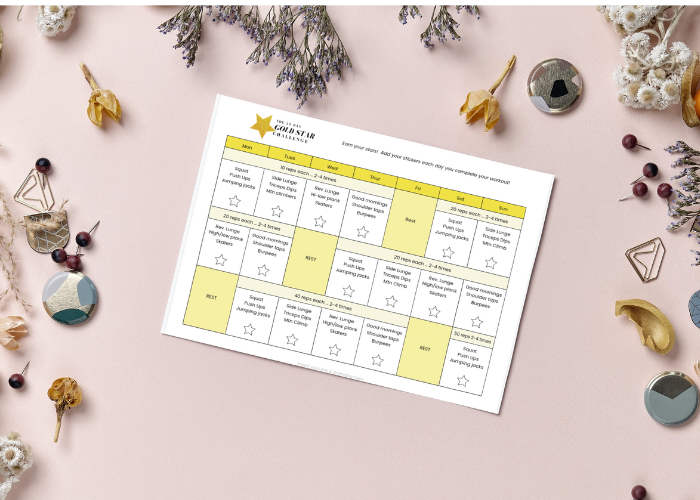 Why Trust Our Program?
Questions?
Get Started TODAY!
Build TRUST & Engagement with the White Label 21 Day GOLD STAR Challenge … Quickly & Easily!
It's all DONE FOR YOU and Ready to Start Rockin'!
All prices are in USD
Instant access to ready-to-share business building templates.