Ahhh – the PLANK. Truly the greatest exercise! Challenge your crew to improve their planks over 21 days.
Build Trust, Engagement & Community with the 21 Day PLANK Challenge. Everything you need to host this challenge is already DONE for YOU.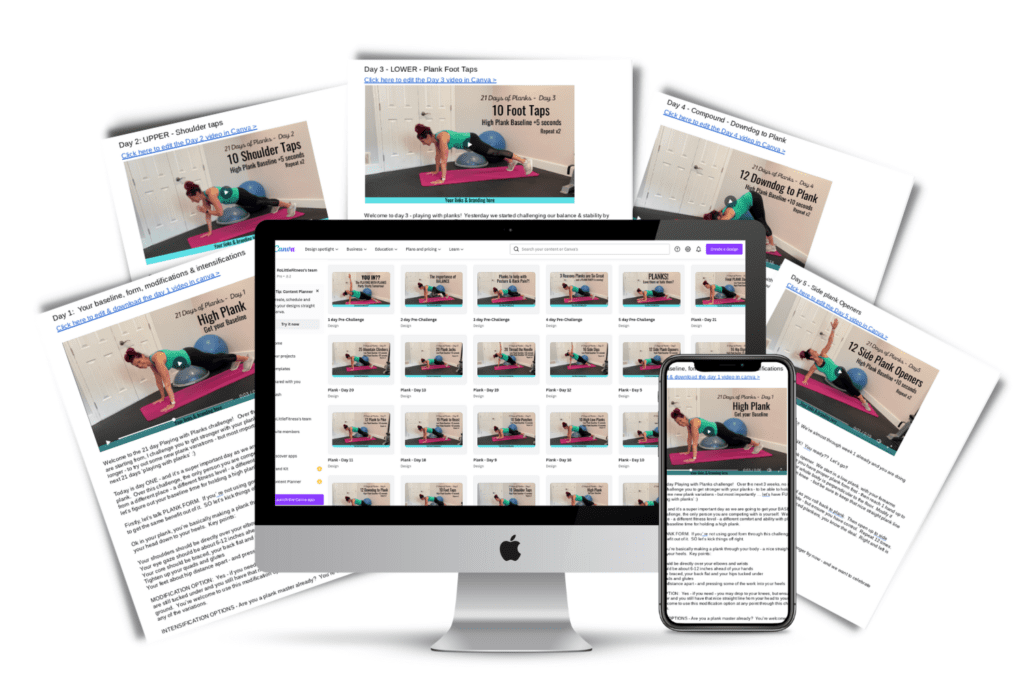 21 Day Progressive Workout Calendar

21 days of posts walking you through the full challenge

21 editable workout images & videos

Marketing posts and images to help you build the buzz about your challenge
Here's What You'll Be Getting:
5 days of PRE-Challenge Marketing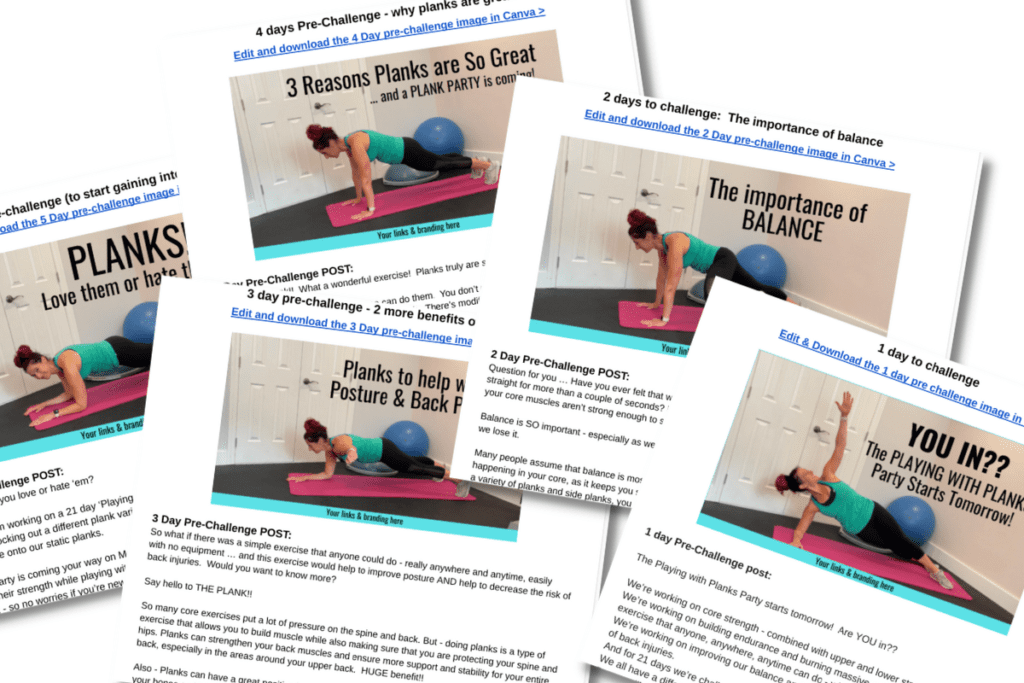 What good is hosting a challenge if no one knows about it? Use our done-for-you marketing plan, posts & images to get the word out and people registered for your challenge. It's all super easily editable, should you choose!
21 Day Calendar of Workouts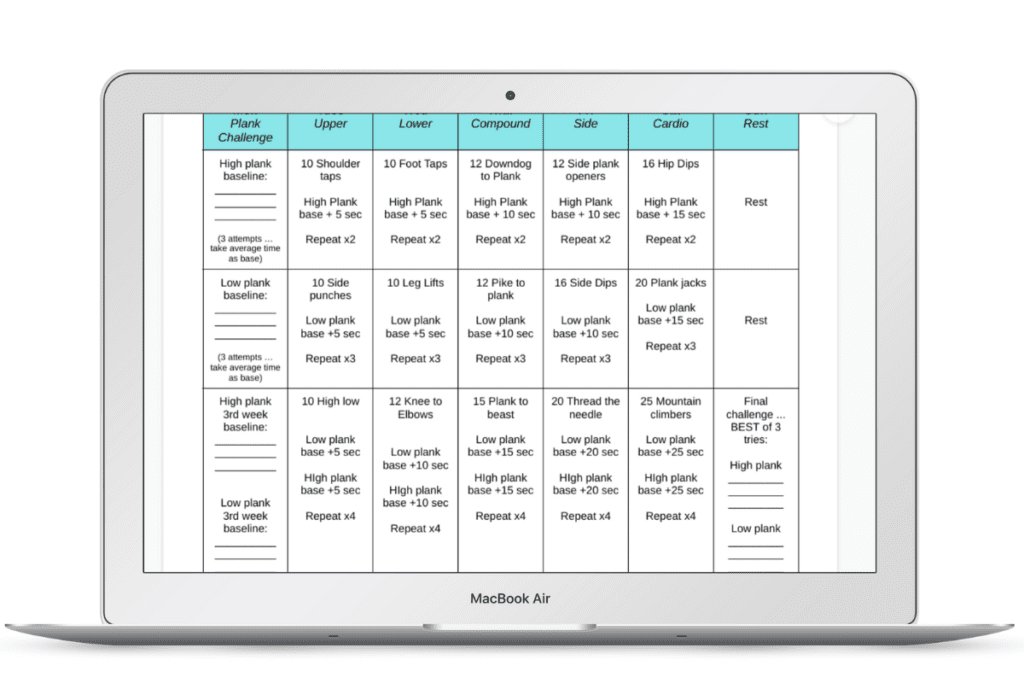 It's all planned and done for you! The calendar lists the workout of the day for quick reference. The days are laid out in a certain order for body split and progressions.
21 Days of Posts with images & videos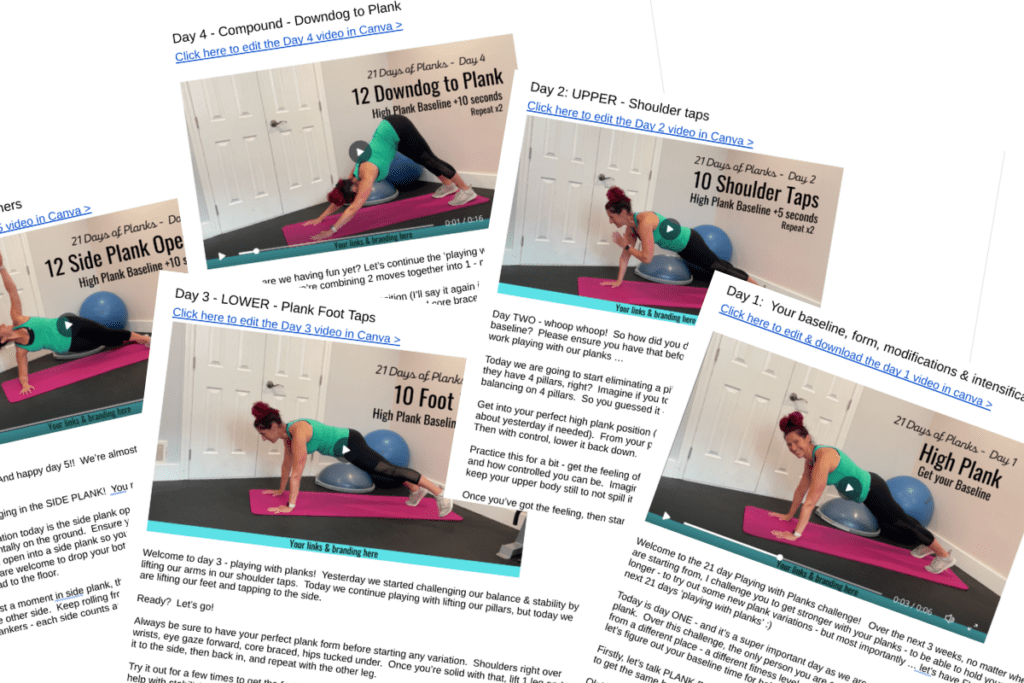 Everything you need to host this challenge is already done and included. The posts, images & videos are all created for maximum engagement and success. It's all editable – feel free to use as is, or make it your own.
Order NOW For a One-Time Payment of Just $197
ABOUT the 21 Day PLANK Challenge:
In this challenge we're doing 3 things:
We're gradually building and getting stronger in a static plank by adding on more time each day. NOTE – this is based on the individual's time – not a set time for everyone. On Monday they get a baseline time for their personal plank – so ANYONE, no matter what level, WILL feel successful through this challenge!
Each day we're working on different variations of planks. We're keeping it fresh, fun and exciting!
We're helping to build social media engagement.
I've created everything you need to share this challenge with your prospects & clients, or to post on your social media channels. Included are daily plank variations, images, videos, and even 26 days of content posts to go with them! You're welcome to use this content however works best for you – you can sell it, or give it away free. You can post it publicly on your social media channels, or within a closed group. Whatever works for you. Everything is fully editable so you can use it as is, OR make it your own.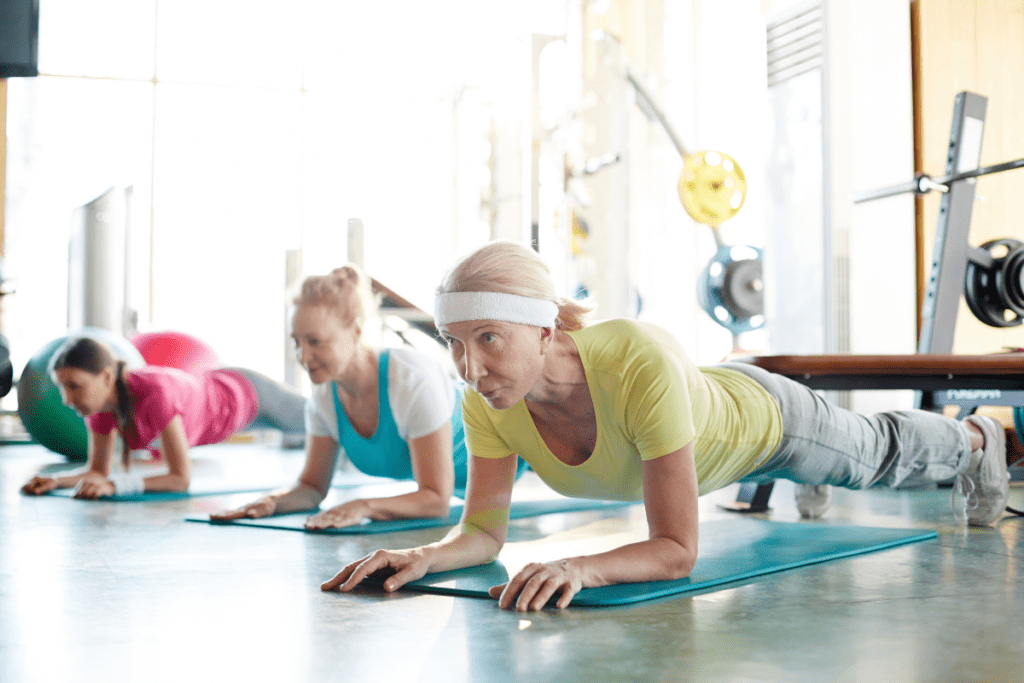 Why Trust Our Program?
Questions?
Get Started TODAY!
Build TRUST & Engagement with the White Label 21 Day PLANK Challenge … Quickly & Easily!
It's all DONE FOR YOU and Ready to Start Rockin'!
Instant access to ready-to-share business building templates.