Challenge your crew with this week's White Label Workout – a full body, strength & endurance building AMRAP!
AMRAP is such a fun protocol – it stands for As Many Rounds (or Reps) As Possible. We set a timer for a specified amount of time – this workout is 5 minutes. Have your crew keep blasting out these moves – over and over – until the time is up. Then jot down HOW MANY ROUNDS they get through.
Repeat 3-5 times – each time trying to get more and more reps & rounds in! Sound fun?? It is!
Watch the video to see the workout in action …
Want to share this AMRAP workout with your crew?  This is a free resources for coaches to use – It's easy to brand as your own and share away …
Click this link to edit & download the AMRAP video in HORIZONTAL >
Click this link to edit & download the AMRAP video in VERTICAL >
These links will take you to CANVA – where you can quickly & easily drop in your logo & contact info in the placeholders … adjust any fonts, colors & styling to match your brand … and make any other changes you'd like.
If you're seeing this message, it means that you have full freedom to edit this workout however it works best for you – then share it away as your own 🙂
Since it's me in the videos – simply say that you've hired me as the Online Fitness Specialist on your team, and that we collaborate building the workouts together. That way it all flows.
Click the links above to edit & download your videos – then go crush the AMRAP challenge with your crew.
Any questions, comments or feedback? I love hearing from you! Reach out anytime and let's chat …
In service to helping you build your profitable online presence,
Ro Little ~ The Online Fitness Specialist
---
End of April Content UPDATES: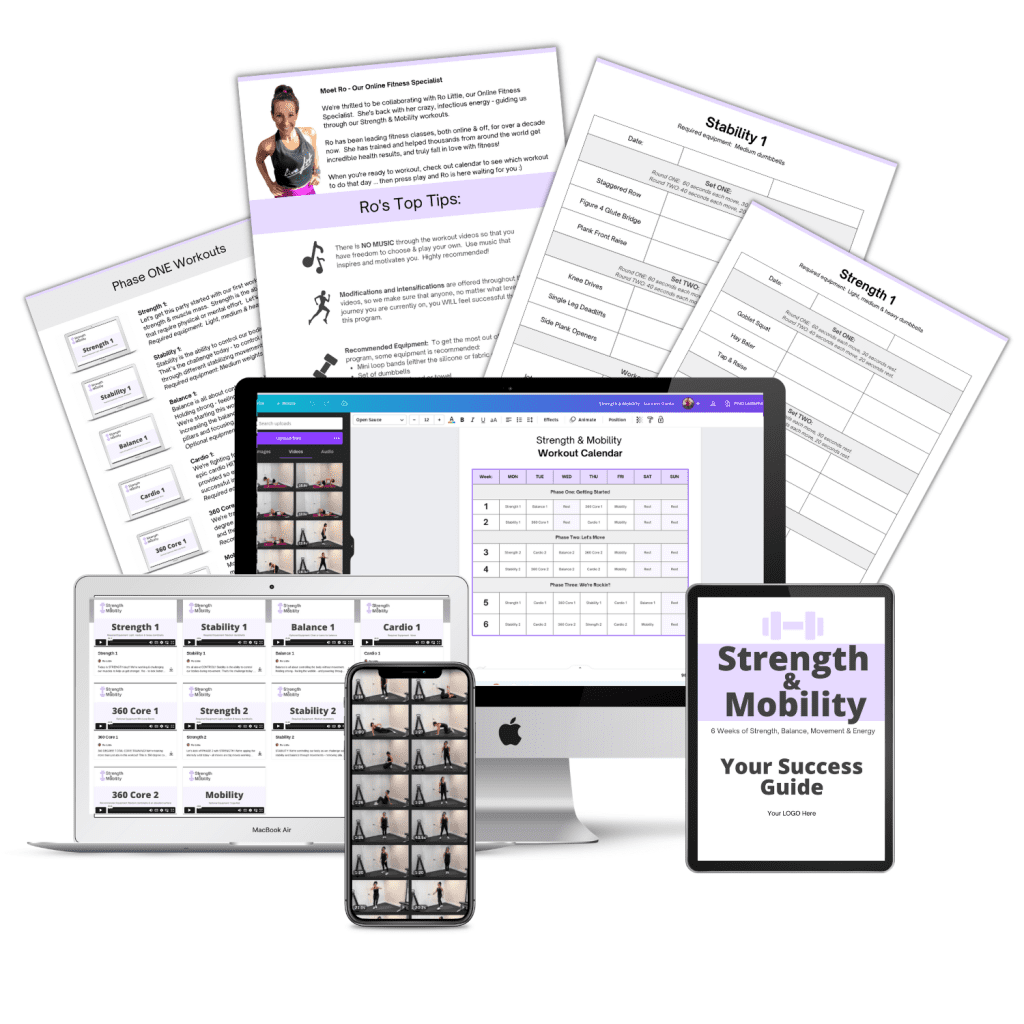 ---
Pack 4 of our #Fitspiration Content Club is currently in development and will be starting to get released on May 1. The theme for this pack is COMPOUND IT! We're blasting out full body workouts, incorporating multiple muscle groups to UP the intensity & results – in a shorter amount of time.
Learn more about the #Fitspiration Monthly Content Club here …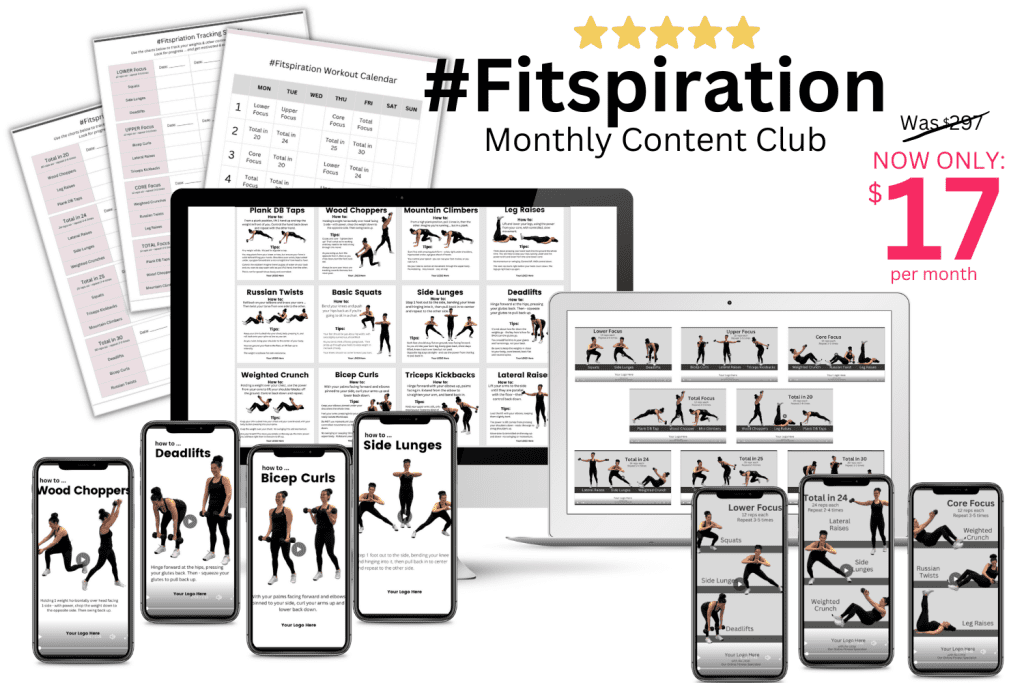 ---
One final update – and this is a BIGGIE!!
This week we are launching our complete, done-for-you, website solution!! This is HUGE & SO EPIC!! Along with the crew at ifunnelpro – we've pre-built funnels & websites to host & sell all our workout programs, along with your own member area, marketing & auto-responders all set up for you – and so much more. All the tech set up stuff is DONE for you 🙂 You just need to add your logo & contact info, adjust any sales copy to suit you (using CHAPGPT makes this SO easy!) and your website is up and running!
Interested in learning more? Reply back and I'll add you to the list to be first notified THIS WEEK when we release this service!
EEEKS!! I could not be any more excited than I am right now – So much awesome is all coming together – with ONE GOAL in mind … to help make it easier than ever for YOU to build your profitable online presence.
I am here in service to YOU – to make this goal happen.
Xoxo ~ Ro 🙂