The perfect way to lead into Thanksgiving … Challening your Crew to Give Thanks while Holding Planks!
Build Trust, Engagement & Community with the 7 Day Planks & Thanks Challenge. Everything you need to host this challenge is already DONE for YOU.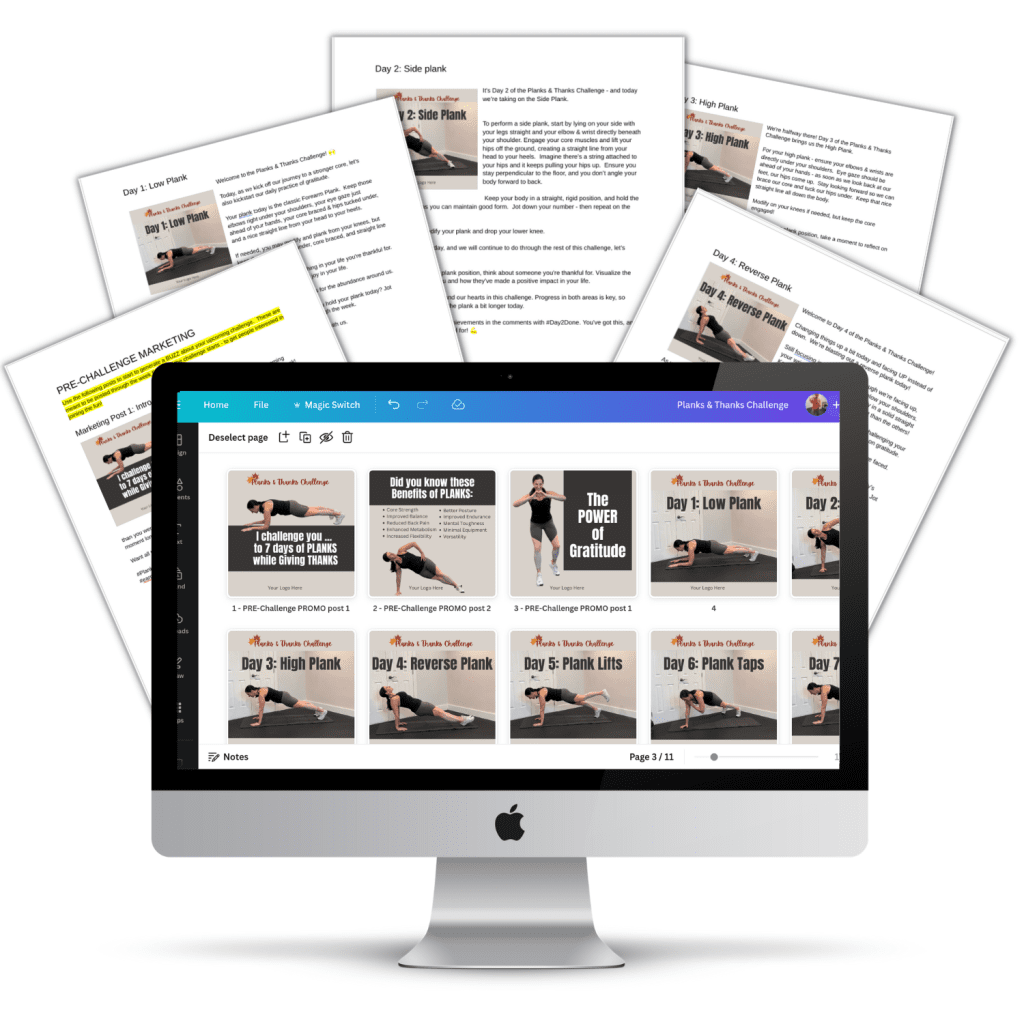 Marketing posts and images to help you build the buzz on your challenge

7 days of editable posts walking you through the full challenge

7 editable plank images demo-ing the plank of the day

7 Gratitude prompts to guide your tribe through finding different things in their lives to be thankful for
Here's What You'll Be Getting:
3 days of PRE-Challenge Marketing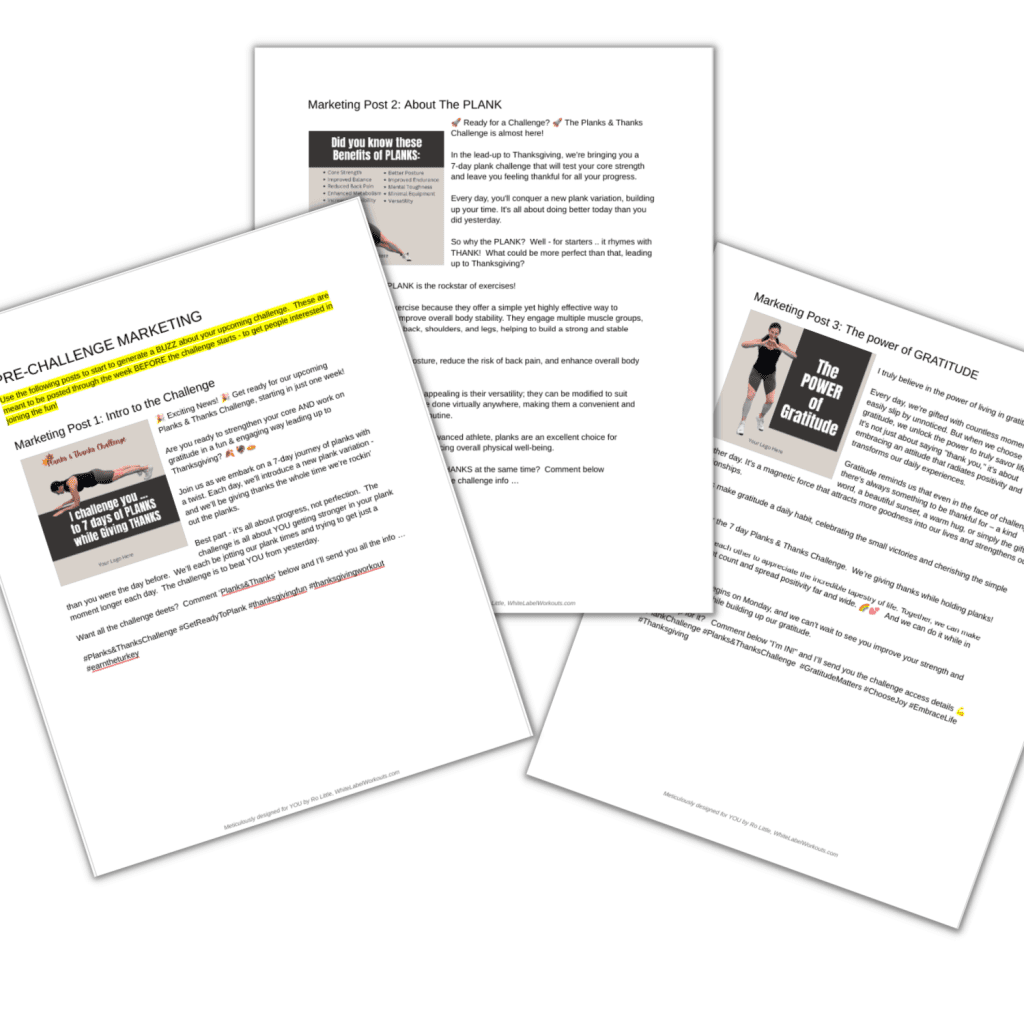 What good is hosting a challenge if no one knows about it? Use our done-for-you marketing plan, posts & images to get the word out and people signed-up for your challenge.
7 'plank of the day' images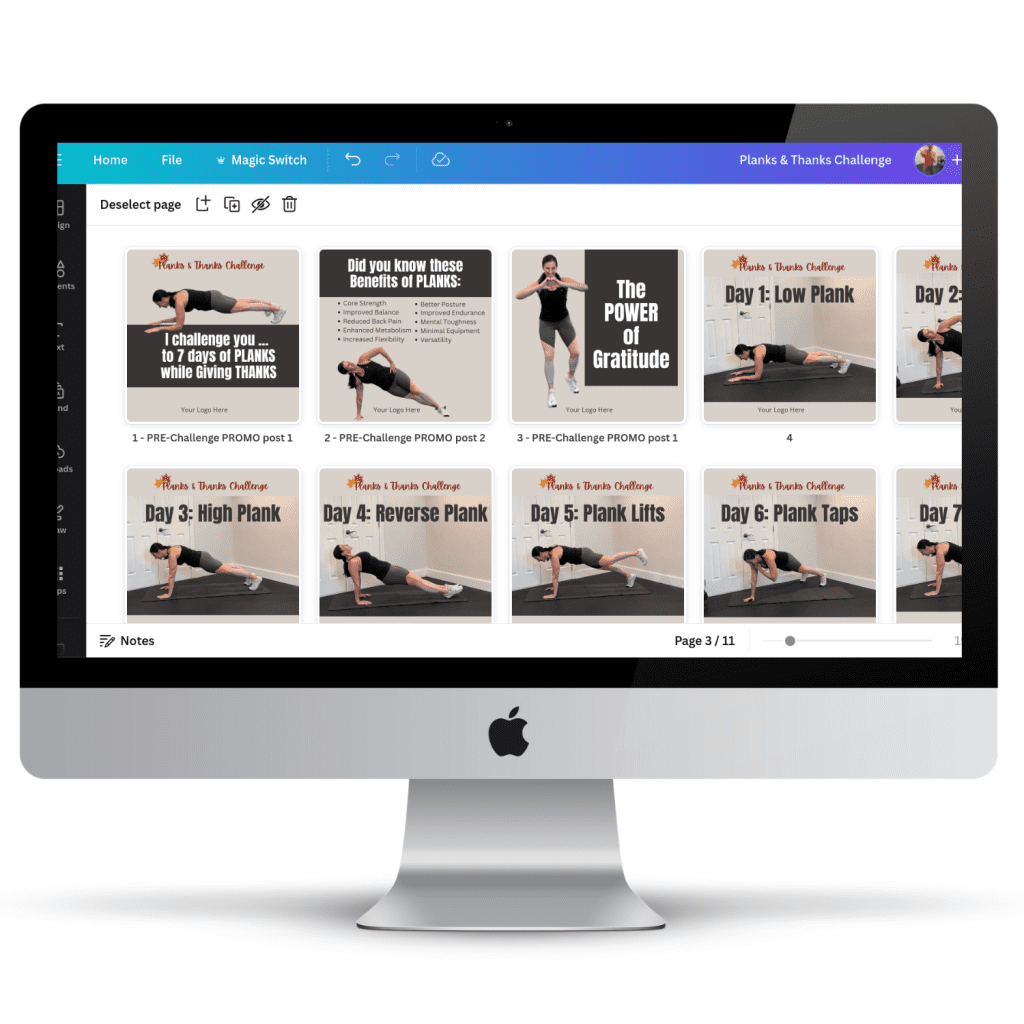 All the images are included in CANVA files – so you can easily add your own logo, change any fonts, colors or styling to match your brand, then share away.
7 days of pre-written posts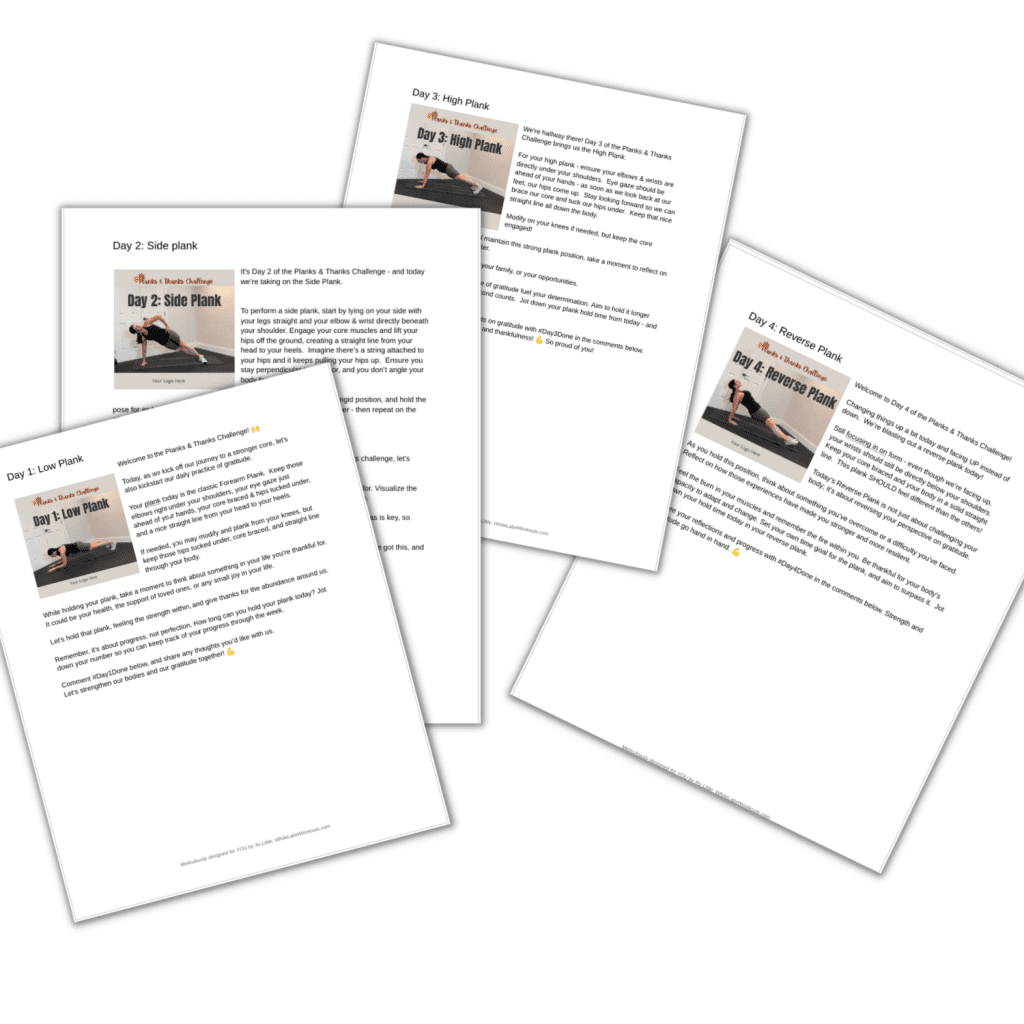 All the post captions are written for you. Each explains the plank of the day .. and also the gratitude prompt for the day to help guide the thanks 🙂
One-Time Payment of $47
ABOUT the 7-day PLANKS & THANKS Challenge:
The Perfect way to engage with your crew leading up to Thanksgiving!
Each day, for 7 days, share a plank-of-the-day AND a gratitude prompt.
These 2 things work so well together! Why not take the time while holding a plank to give thanks?!
Each day, there's a new plank variation – from low planks, high planks, reverse planks, plank lifts, and more.
And each day, there's a new gratitude prompt encouraging your crew to think of something different in their life to be thankful for.
The challenge – each day they will time how long they hold their plank. Then the next day, try to beat their OWN time. The challenge is to get better, stronger & fitter, against themselves.
All the posts and images that you need to host this challenge are included. Everything is editable so you're welcome to add your own branding & style – then share away!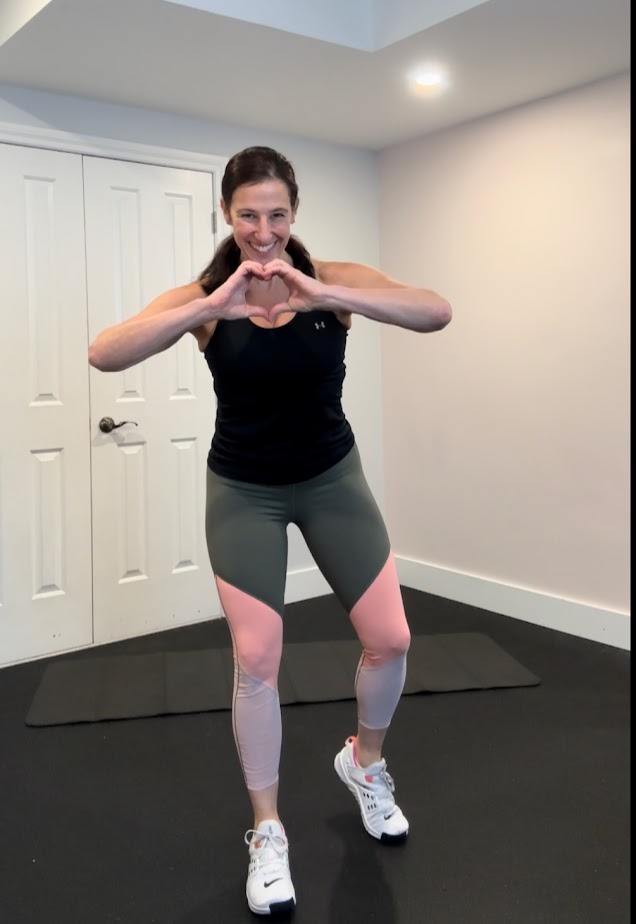 Why Trust Our Program?
Questions?
Get Started TODAY!
Build TRUST & Engagement with the White Label 7 Day PLANKS & THANKS Challenge … Quickly & Easily!
It's all DONE FOR YOU and Ready to Start Rockin'!
Get Started today for just $47
All prices are in USD
Instant access to ready-to-share business building templates.