---
Take what you Need … I'm Happy to Share!
---
FREE White Label Weekly Workouts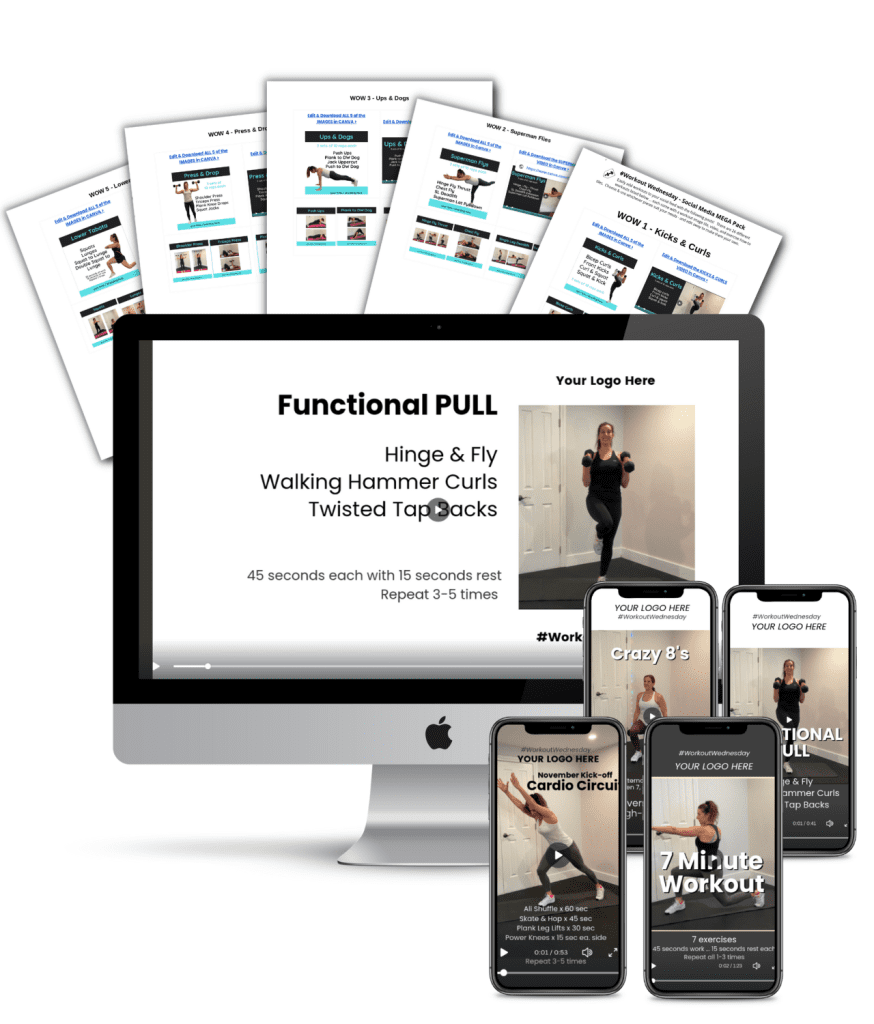 Get the White Label Workout of the Week Delivered to your Inbox – FREE!
Every Sunday I blast out a new workout. I call it the WOW! (Workout of the Week). It's White Label and FREE for health & fitness Coaches to edit & share as their own to help grow their business.
Sign up today … and get 9 BONUS white label workouts, instantly – FREE!
---
FREE Masterclass: How to Build a Thriving Online Fitness Business
This is a POWER PACKED 90 minute session where we DEEP DIVE into the FULL Fitness Business Building System. Come learn all my secrets!
Learn EXACTLY what you need to do, step-by-step, to build a profitable online fitness business
Learn how to EASILY attract new contacts, engage with them, convert them into paying customers, and support them through their fitness programs & journey
Learn Ro's step-by-step process to creating fitness challenges and full online workout programs
The MASTERCLASS is taking place on Thursday & Saturday at 11am PST. Spots are limited so be sure to grab yours at this info-packed, FREE Training!
---
FREE Fit Biz Building Cheat Sheet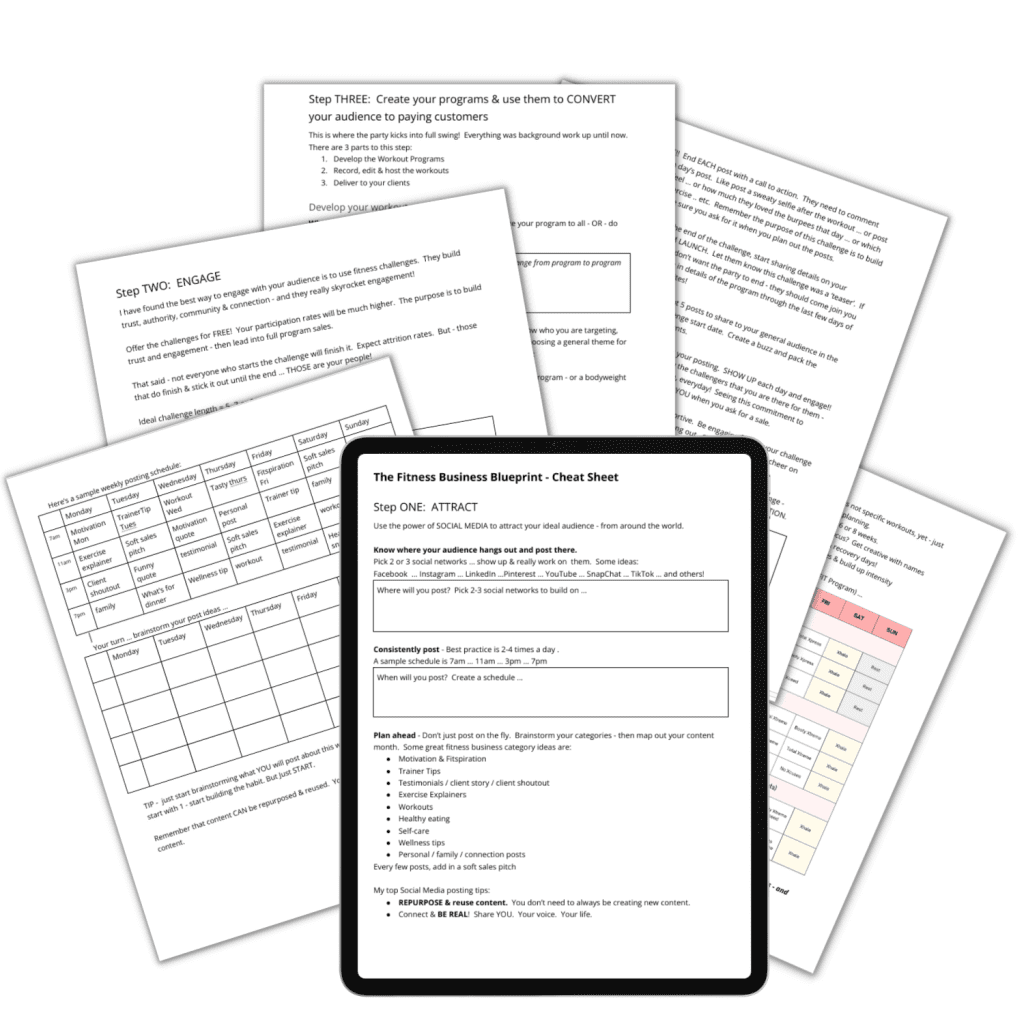 Ro's FULL SYSTEM is all laid out in this Cheat Sheet. This document is literally worth it's weight in GOLD!!
Walk step-by-step … filling in the worksheets as you go … through the full process of building the content needed to run a hugely profitable online fitness business.
From developing your social media plan, to drafting your own ftness challenges for engagement, to building your own full workout programs. It's all in the cheat sheet!
Literally YEARS of figuring things out – and it's all here – FREE for you today!